Great news for the new year: LTO-9 comes to HPE StoreEver tape storage solutions
Posted by Matthew Gwynn on
Learn how HPE StoreEver LTO-9 tape solutions continue the tradition of innovative, secure, scalable, and low-cost HPE tape storage. It's definitely something to celebrate!
First came the release of LTO-9 enabled HPE T950 and TFinity enterprise-class tape libraries, along with HPE LTO-9 data cartridges in the fall. This means that the entire HPE tape portfolio now has support for latest LTO-9 technology.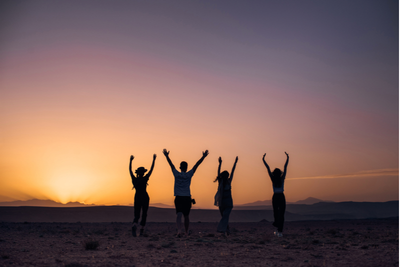 With up to 45 TB compressed capacity (18 TB native) and transfer speeds of up to 1000 MB/sec (for systems with full height drives and 800 MB/sec for those with half height), LTO-9 is available as of January 10, 2022, for the following entry and mid-range HPE StoreEver solutions:
HPE StoreEver LTO-9 45000 internal and external standalone tape drives
HPE StoreEver MSL 1/8 autoloader
HPE StoreEver MSL 2024 tape library
HPE StoreEver MSL3040 tape library
HPE StoreEver MSL6480 tape library
The HPE StoreEver MSL advantage
One of the unique benefits of the HPE StoreEver MSL tape portfolio (and something that isn't available from competing vendors) is the ability swap out older drive kits – without additional cost via extra licensing fees – when you purchase a drive upgrade.
For example, let's say you have a HPE StoreEver MSL3040 with LTO-6 tape drives and you would like to upgrade the library with LTO-9 capabilities. HPE allows you to install the new LTO-9 tape drive in your existing library without having to purchase either a new module for the LTO-9 devices or a license for the additional hardware.  When budgets are squeezed, that's a significant saving.
Budget friendly
Another area where you can make budgets work harder with HPE is via the newly enhanced HPE Pointnext Tech Care warranty and support services. HPE Pointnext Tech Care is a shift in the role of support from "fix my hardware" to "help me get the most from my HPE product and drive my business forward."
Sometimes, when considering different vendor offerings, it may appear easier just to consider the cost of the basic hardware and make a purchasing decision on the price tag alone.  But if you compare the total cost for different brands of tape library by factoring in the cost of essential support and maintenance, then you may find that a HPE StoreEver system is significantly cheaper to own and run.  
And all your HPE StoreEver and Pointnext Tech Care products and services can be purchased using an HPE Financial Services (HPEFS) flexible finance agreement.
HPEFS gives you the flexibility to access all the funding you need, without the usual drawbacks of equipment obsolescence and depreciation, plus the chance to benefit from the latest tape technology. By using HPEFS to purchase your StoreEver tape device, you can:
Neutralize the upfront capital expenditure cost of a new LTO-9 installation
Acquire funds to upgrade an existing installation
Structure the payment over a longer period of time so that becomes smaller and easily manageable
Greater management insight and control
Once you have actually purchased and installed your new HPE StoreEver system, HPE Command View for Tape Libraries (CVTL) software applications provide powerful insight and control to help you manage your tape ecosystem.  The basic CVTL license, which is free, lets you manage and run reports on multiple libraries from any location – which could be more handy if you're working from home – and provides a lot of features that aren't available in standard ISV backup software. Additional licensed features such as HPE TapeAssure Advanced let you take advantage of proactive and predictive reporting on the performance and health of the tape library, drives and media.  Another licensed module, HPE StoreEver CVTL Data Verification also verifies the health of the data written to each tape cartridge.
All the HPE StoreEver MSL systems listed above are also fully compatible with the HPE StoreEver MSL Encryption Kit. This is a fully self-contained encryption system which can be deployed without the need for an extra server or appliance, additional software, or the complexity of a full KMIP solution. It can provide simple, yet extremely secure, additional safeguards for data at rest making data stored on your HPE LTO-9 data cartridges impossible to compromise – even if the tape should fall into the wrong hands or be lost through human error.
Dependable innovation
When a solution has been around for as long as LTO Ultrium, it's easy to fall into the trap of thinking that something better is either here or just around the corner. In the case of LTO technology, however, it continues to innovate and thrive, because so far nothing has been invented that does a better job of storing vast amounts of data, reliably, securely, cost effectively and sustainably. 
HPE StoreEver LTO-9 technology is the latest in a long line of HPE tape solutions that have been safeguarding data for businesses of all sizes for more than twenty years. It truly is lasting innovation that you can depend on.
If you would like to receive further information on LTO technology solutions and competitive quotation, please email sales@pmddatasolutions.co.uk
---
Share this post
---
---